So it was kind of dead at Job 2 this whole week, but today we had a buttload of customers who bought lots of jewelry and increased my commission by probably $30 at least. My first customer of the day bought $7 short of $500 worth of jewelry. She had shopping ADD though. I spent nearly an hour with her as she tried on the majority of our sterling silver and stainless steal bracelets and rings. But on the bright side, I found out the owners of the company are giving us all bonuses. My paycheck is going to be so fat that I won't know what to do with myself. Seriously guys. This will probably be the biggest check of my life, to date. I'm so excited! 
That means I get to stop by Anthropologie and buy this baby: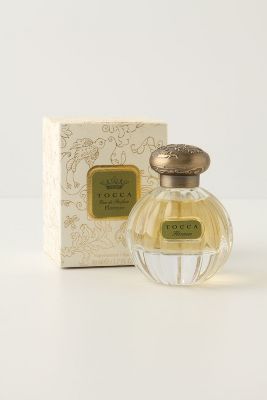 It smells so good. After work I dropped by Target to visit my friend and to pick up some Hershey's Kisses. I ended up not getting any Kisses because they were expensive and I don't need like a 3 pound bag of them. So I bought some Salt and Vinegar Chips and Snyder's Mustard and Onion pretzels. I also got a Gingerbread Latte from Starbucks. My friend and I both agree that it was quite delicious.
On another note, this is the first year I can remember that I'm not that excited about Christmas. Usually I'm so excited I can barely contain it and I have problems falling asleep because present opening happens in the morning, but this year it's like it's not even Christmas tomorrow. There's presents under the tree (which is unusual for my family because they usually appear overnight) and I know 2/4 of mine. My dad gave me $120 yesterday for Christmas. My brother didn't get me anything, and my aunt gave me this amazing smelling soap and Ferrero Rocher chocolates. Although I really shouldn't complain because I got a lot of stuff from friends this year. I got my Secret Santa package yesterday as well.
But anyway, hope you guys have a good Christmas Eve and see you tomorrow!